JICA officially kicks off the 2nd Cohort of its NINJA Accelerator in Kenya featuring startups in Manufacturing, Agritech, and Entertainment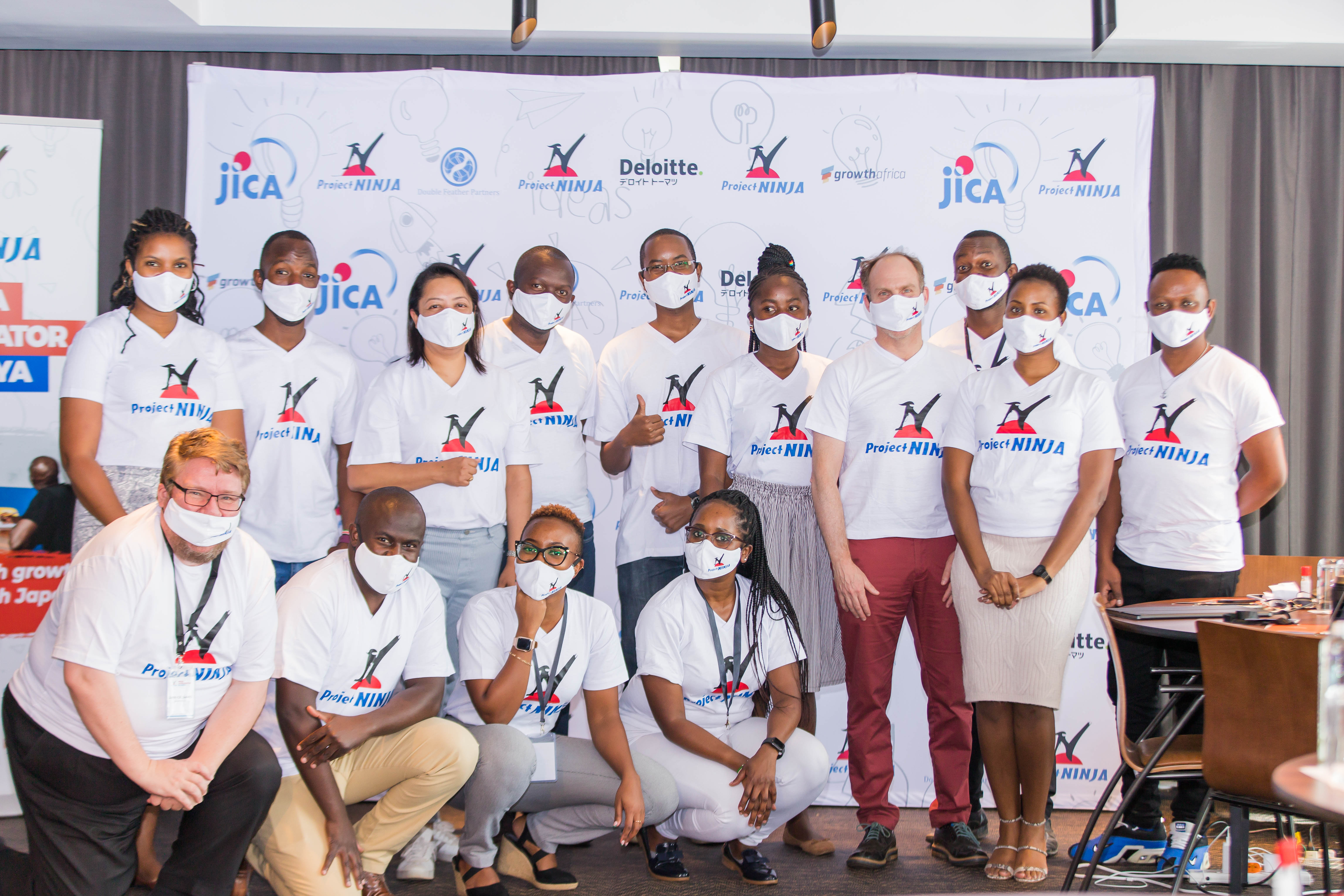 The NINJA Accelerator in Kenya – powered by Japan International Cooperation Agency (JICA) in partnership with Double Feather Partners, Deloitte Tohmatsu and Kenyan implementation partner GrowthAfrica – is proudly kicking off its 2nd cohort with five tech-enabled Kenyan startups: Shamba Pride (agritech), Saada Tech (fintech), Kijenzi (manufacturing), M-Paya (smart metering), and MyMoviesAfrica (entertainment). The chosen 5 will embark on an updated 12-week journey, leading to an official showcase on Demo Day scheduled for January 28, 2022.
Five ventures made it past a narrow selection process in order to join the second cohort of the NINJA Accelerator in Kenya: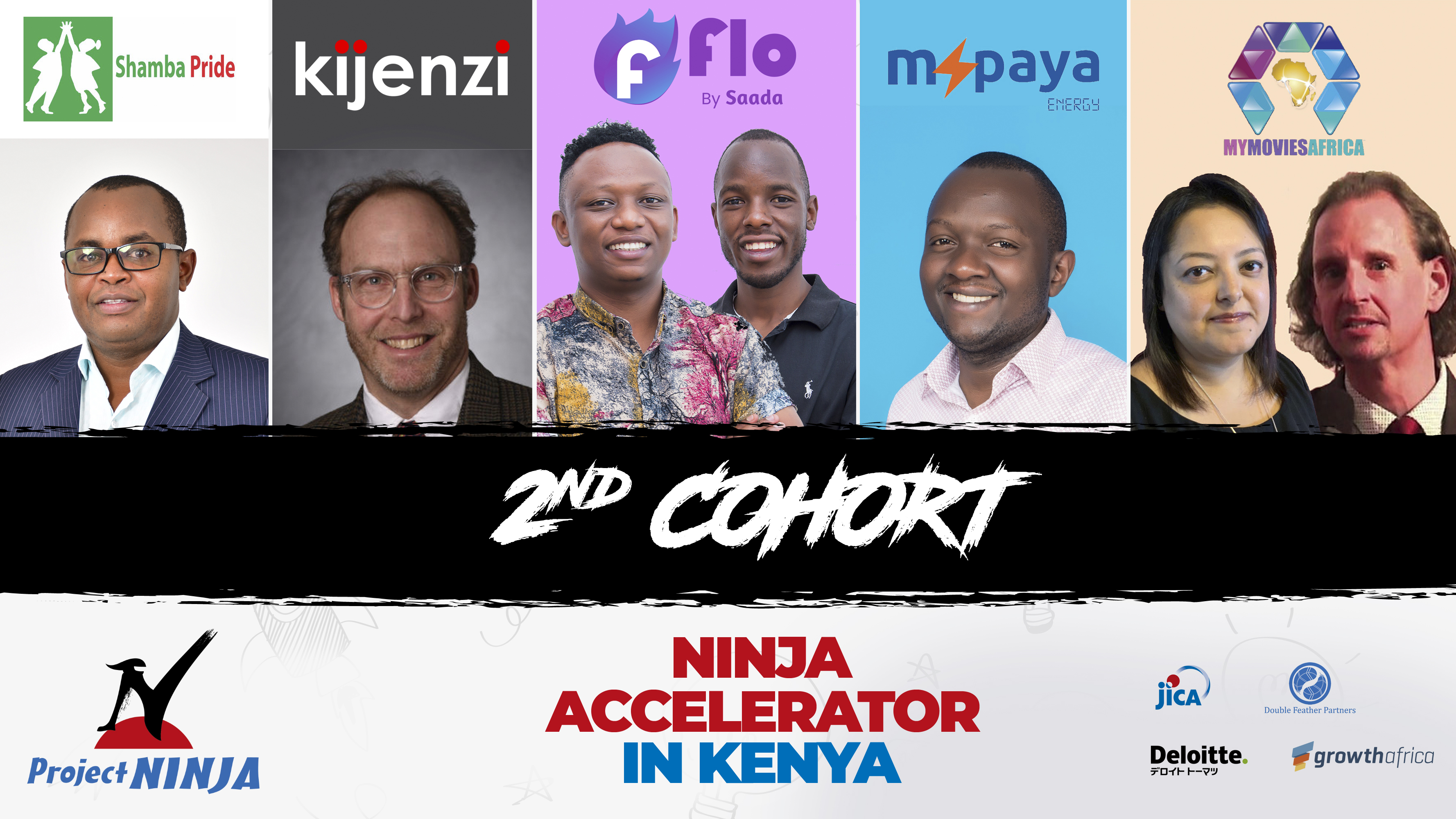 "As we continue to run multiple acceleration programs in Africa under Project NINJA, we are particularly excited to conduct our second edition in Kenya after getting familiar with the Kenyan ecosystem during our previous programs. The NINJA Accelerator is not just about potential connections with Japanese investors or partners, but more about providing customized support to founders to help increase the socioeconomic impacts embedded in their entrepreneurship", said Shingo MORIHATA, Senior Director – Private Sector Development Group, Economic Development Department at JICA.
Furthermore, the program has been updated to address specific gaps identified with local founders, including appeal to international investors.
"Helping founders address business problems to strengthen their foothold in their domestic market, then expand, is one thing. The other is to ensure that local founders can access international capital. We notice that some local founders struggle to effectively articulate their stories or their very contextual business cases for international investors. So, helping startups get international-investor-ready is one of our focal points for this cohort" – Kohei MUTO, CEO of Double Feather Partners.
Trushna Budhev Patel – Co-Founder (MyMovies.Africa)
Mwai Mworia (left) & Kevin Mutigi (right) – Co-Founders (M-Paya Energy)

Eugene Musebe – Co-Founder (Saada Tech)
John Gershenson – Co-Founder (Kijenzi)
Riki Yamauchi – Managing Director, Investment (DFP)
Kohei Muto – CEO, DFP
Gerishon Mwaniki – Co-Founder (Saada Tech)
Diane Makete (Shamba Pride)
Albert Mbithi – Associate (DFP)
Brian Sing O'ara (left) & Johnni Kjelsgraad (right) – GrowthAfrica
Yannick Gayama – Managing Director, Acceleration, DFP
This 2nd cohort builds upon a robust first cohort which included notable startups such as Sokowatch, Kwara, Amitruck, Cinch Markets and Zana Africa, and will officially showcase their businesses to potential investors on Demo Day, scheduled for January 28, 2022.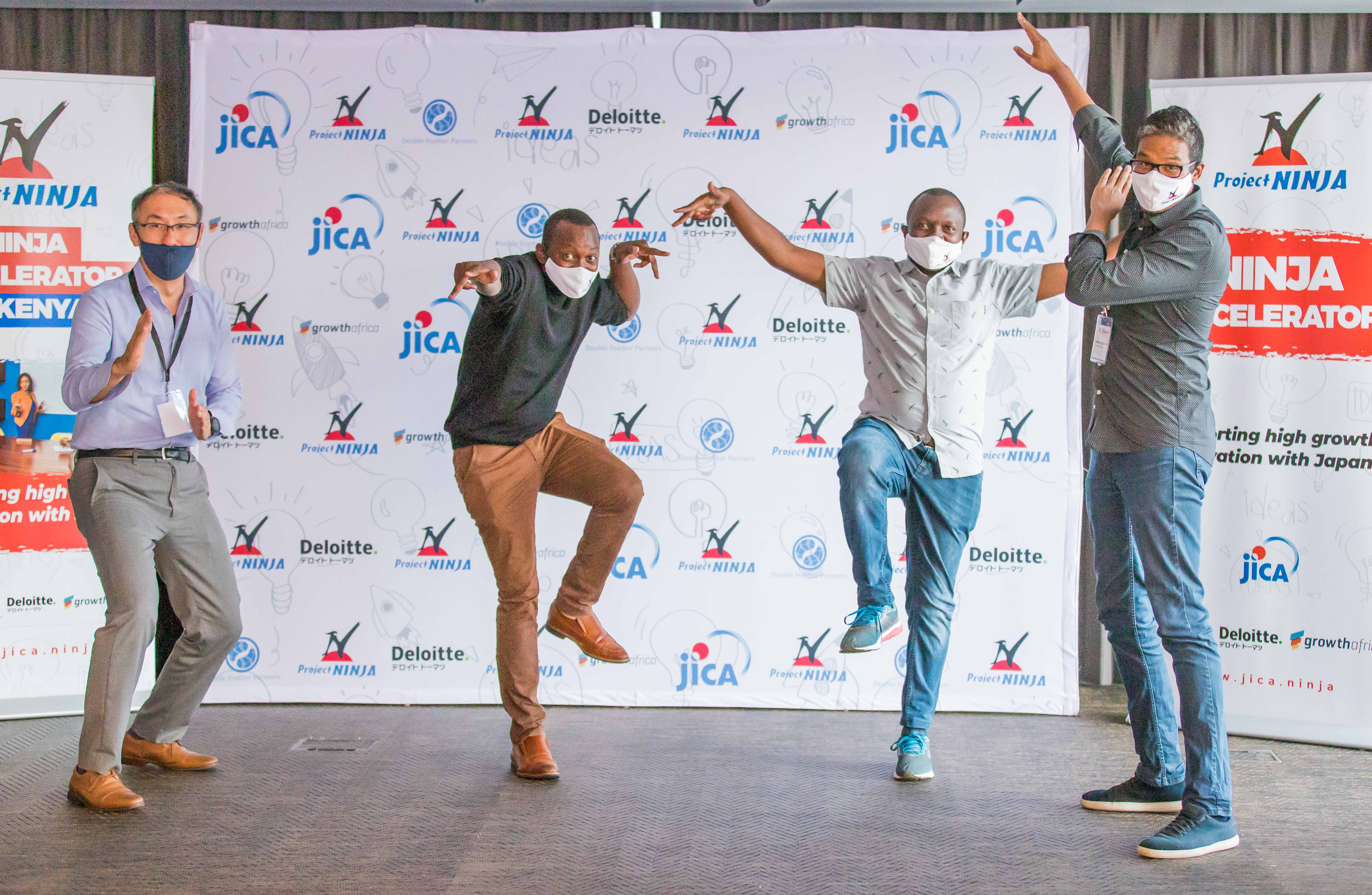 Learn more about the NINJA Accelerator in Kenya at www.jica.ninja