Double Feather Partners (DFP) Meeting with Luxembourg Minister of the Economy Minister for Development Cooperation and Humanitarian Affairs
It was indeed a great honour to have been invited by Luxembourg's Economic Ministry and the Luxembourg Embassy in Japan for the official welcoming of the new Minister for Development Cooperation and Humanitarian Affairs, as well as the Minister of the Economy, Franz Fayot. Mr. Fayot who also holds the role of the Coordinating Minister of the Economy has been a frontline player in financial and economy-related issues, as he brings to the table a wealth of knowledge garnered over years of experience in the Finance market. Being a world-class financial strategist, he stands as the best man for the job to deliver to the Government and good people of Luxembourg the dividends of real economic service, via also exploring the partnership of investors at the top and intermediary levels.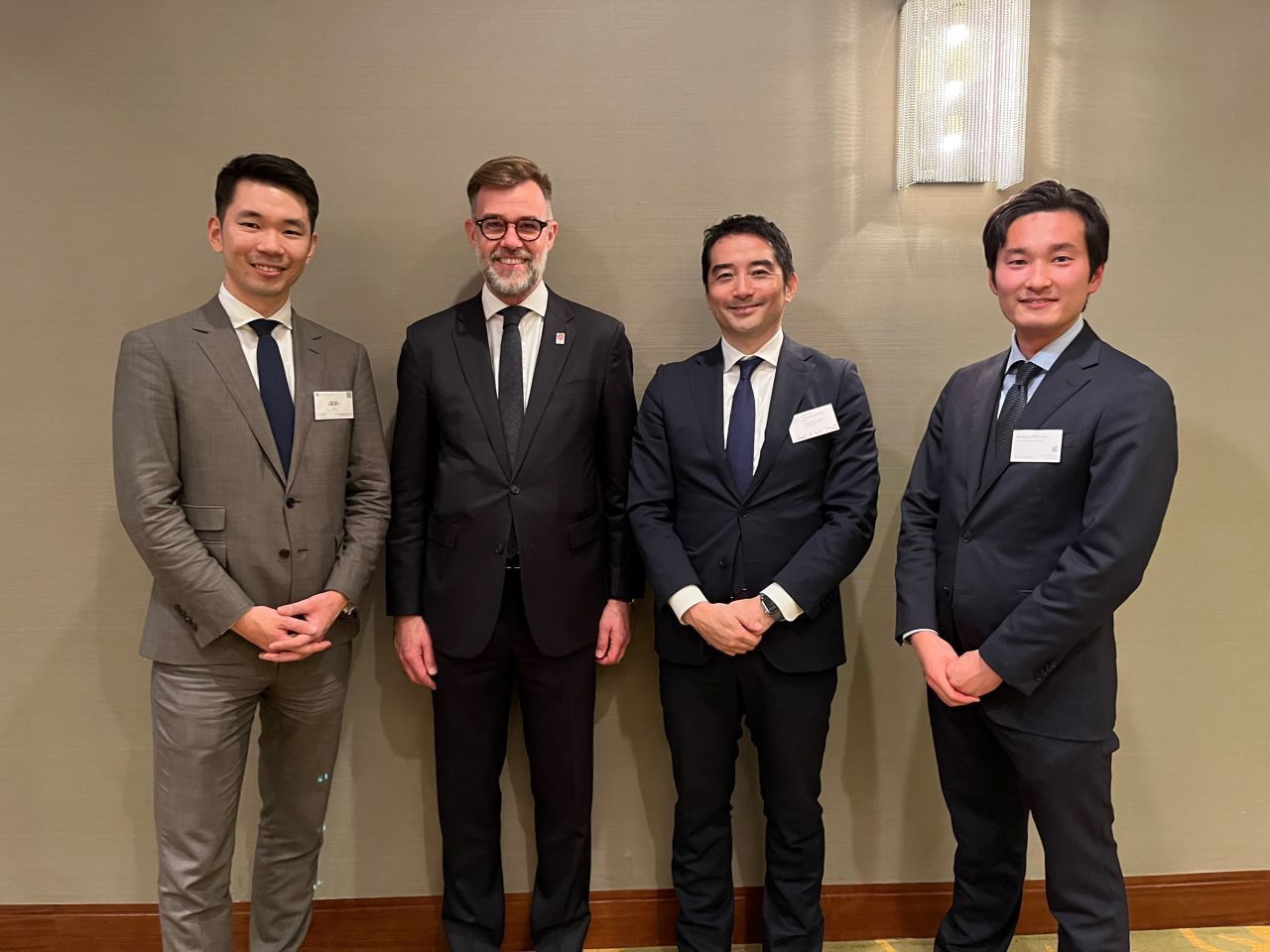 Following the end of the Arch Summit in Luxembourg (the Street's Flagship Tech Event), this will be the second meeting in the City within a three-week span, as it lays a solid foundation of establishing that very needed working relationship to spur and spearhead value-added financial development within and around the Country's economy, and to a large extent. In the same vein, we also used the opportunity to discuss the outcomes of our Africa investment operations and division with Hirokazu Mori, CSO of WARPSPACE, and our portfolio firm. As a top-notch business consultant, Mr. Mori is experienced in advising on the theme of new business strategy and worldwide DX strategy; as he seeks to also put this all out in the coming collaborations.
DFP in a similar light has consistently demonstrated itself to be a vital player in development by critically analyzing the constraints confronting emerging economies and therefore laying the groundwork for a robust economic society. We have been successful in keeping Africa as a priority for our network, allowing us to keep concentrating our attention and resources on transformative activities; and to bring diverse teams together on both a personal as well as professional scale in order to stimulate more opinions and interconnections while developing new ideas and solutions.